Coyote Wild
Magazine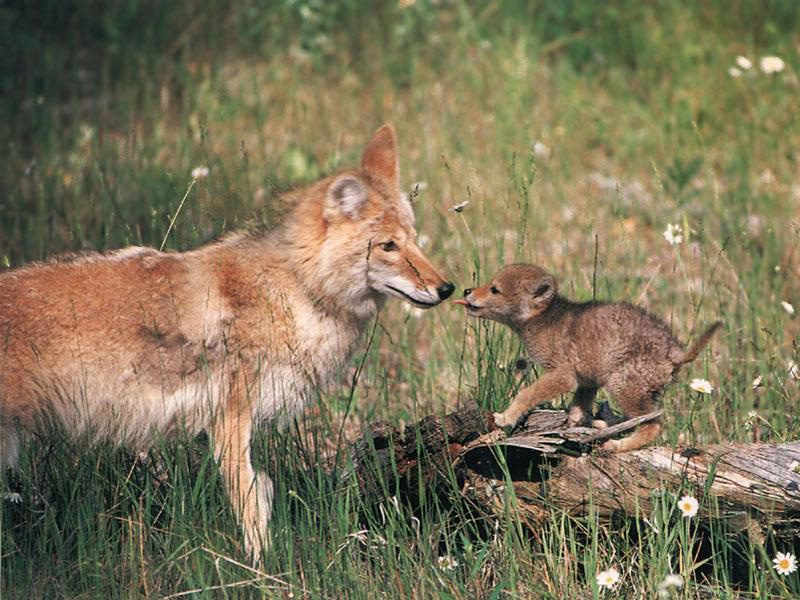 August 2008 Volume Two Issue Five
Sherwood Smith - Introduction
Welcome to Coyote Wild's Young Adult Issue.
Stories range from the here and now with a hint of magic to a far future--and to other worlds.
We've tried to choose the widest range for the stories--from the younger end of teen readers to the older teen. And of course those who still read with their young self's sense of wonder.
The writers are an equally wide range in age and experience: many have sold short fiction in both young adult as well as general science fiction and fantasy categories. The youngest writer is not the one whose first sale is here. One writer is a dad who had his young daughters in mind when he wrote his story. Two stories here are by a mother and daughter. (Unlike the writers, the stories are not related.)
"Invasive Species," by Janni Lee Simner, is based on the setting for her upcoming book, The Bones of Faerie.
Sarah Rees Brennan, whose delightful twist on fairy tales, "An Old-Fashioned Unicorn's Guide to Courtship," is published here, will have a YA urban fantasy coming out next year, The Demon's Lexicon. Jim C. Hines shares with us the first short story about Jig, the goblin hero of three novels, Goblin Quest, Goblin Hero, and Goblin War. While these were published for a general audience, the Jig books are (deservedly) popular with older teens.
I'd like to thank my panel of teen readers for helping me with the final selection of stories. Among these teen readers who read and discussed the stories were Rachel Faye, Jennifer, Emily, Jane, Alena, Sally, Faye, Shaina, and Katrina. And I'd like to thank head editor MacAllister Stone for furnishing me with this opportunity.
I hope you enjoy these stories as much as I did!
--Sherwood Smith, August 2008
- END -